ENS started in 1991 as Auxiliary Care Professional Trainers Limited in the Davis family flat. The Davis family who had lived in the local area all their lives owned a nursing home and often had difficulty in finding good quality temporary staff to provide emergency cover, so they decided to start their own temporary staffing agency to address the shortage.
In addition to recruiting nurses and carers the company trained YTS (Youth Training Scheme for 16 to 18 year olds) and had a youth training contract with Essex County Council. It trained staff in the church hall opposite Nursing home and placed students into nursing homes and Southend Hospital. The YTS program was very difficult because the company only got paid if the students completed the program and it was not unusual with programs such as these to lose at least half its students! Though it changed its name to Essex Professional Trainers in 1995 it became apparent that the company needed to focus on placing nurses and carers over 18 and it traded as Essex Nursing Services.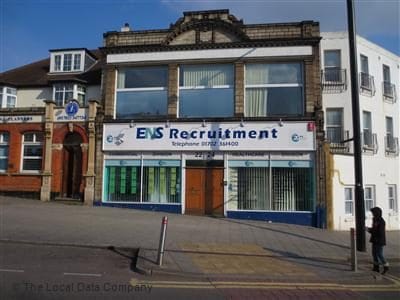 ENS remains a Davis family business – although the ENS family has grown a little since then! As it grew it moved into Helen Davis' mother's lounge and then finally to "proper" offices in Leigh-on-Sea above a bank. Allyson Abel, our current Managing Director, recalls the period between 1999 and our move to our current Head office building in Westcliff-on-Sea in 2002 as particularly busy years.
"We won our first Essex housing association contract with Estuary Housing Association and our contract with Outlook Care and a third housing association followed soon after."
The move to new offices in Westcliff-on-Sea enabled ENS to have a bespoke training centre which was registered with City and Guilds. We continue to have a successful ENS Training division providing a range of mandatory and specialist courses to our own staff and those of our clients and others. We offer both face-to-face practical courses, and have our own bespoke e-learning platform.
In 2005 our services expanded to provide care directly to individuals who wished to remain at home and the ENS Care & Support division was born. From a starting point of just a few private individuals we quickly won a contract with Southend Borough Council to provide two of the four geographic blocks of care to older people and before we knew it we were providing over 5000 hours of care in the community per week. Though the nature of this work has changed somewhat we still provide over 4000 hours per week of individualised and specialist care to people with a range of needs both privately and as a trusted supplier to a number of local authorities.
Once again, the company expanded into new services in 2009 with the addition of our Commercial Recruitment division and at the same time began to offer permanent recruitment solutions across the range of our sectors. Today, our thriving ENS Commercial division assists companies nationwide with sourcing the best talent across IT, accountancy and finance, administration, HR, operational management, automotive and many other sectors.
2016 was the year in which ENS celebrated its 25th anniversary, and the team marked the occasion with a series of 25 events and challenges by staff, many of which raised funds for charity. The culmination of these celebrations were the annual awards and Christmas dinner with guests of honour – Helen and Symon Davis, our founders.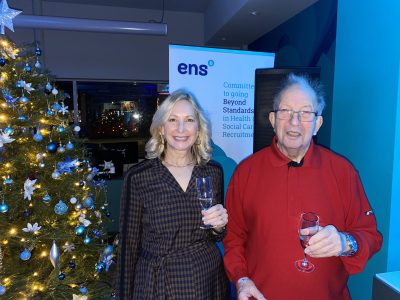 In 2021 we celebrated our 30th Anniversary, and the team marked the occasion with a series of tea parties for our clients as well as a 30th Anniversary Celebration Party attended by Symon Davis, one of our founders.